Cape House
5 Bayview Drive.
North Truro, MA02652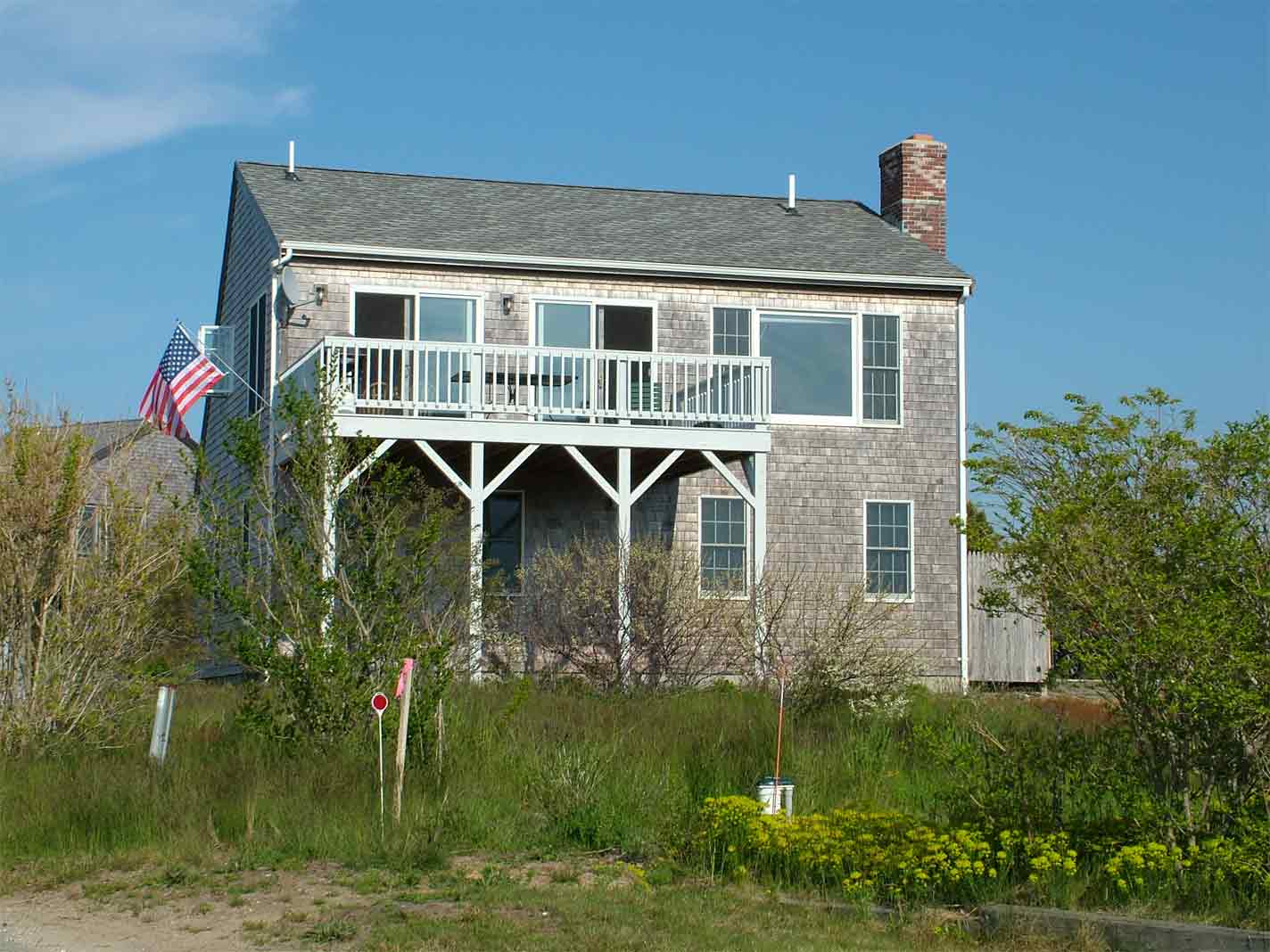 First floor: 3 bedrooms, 2 full baths, sleeps 6
Top floor: Open kitchen, dining area, living area, full bath... and the view....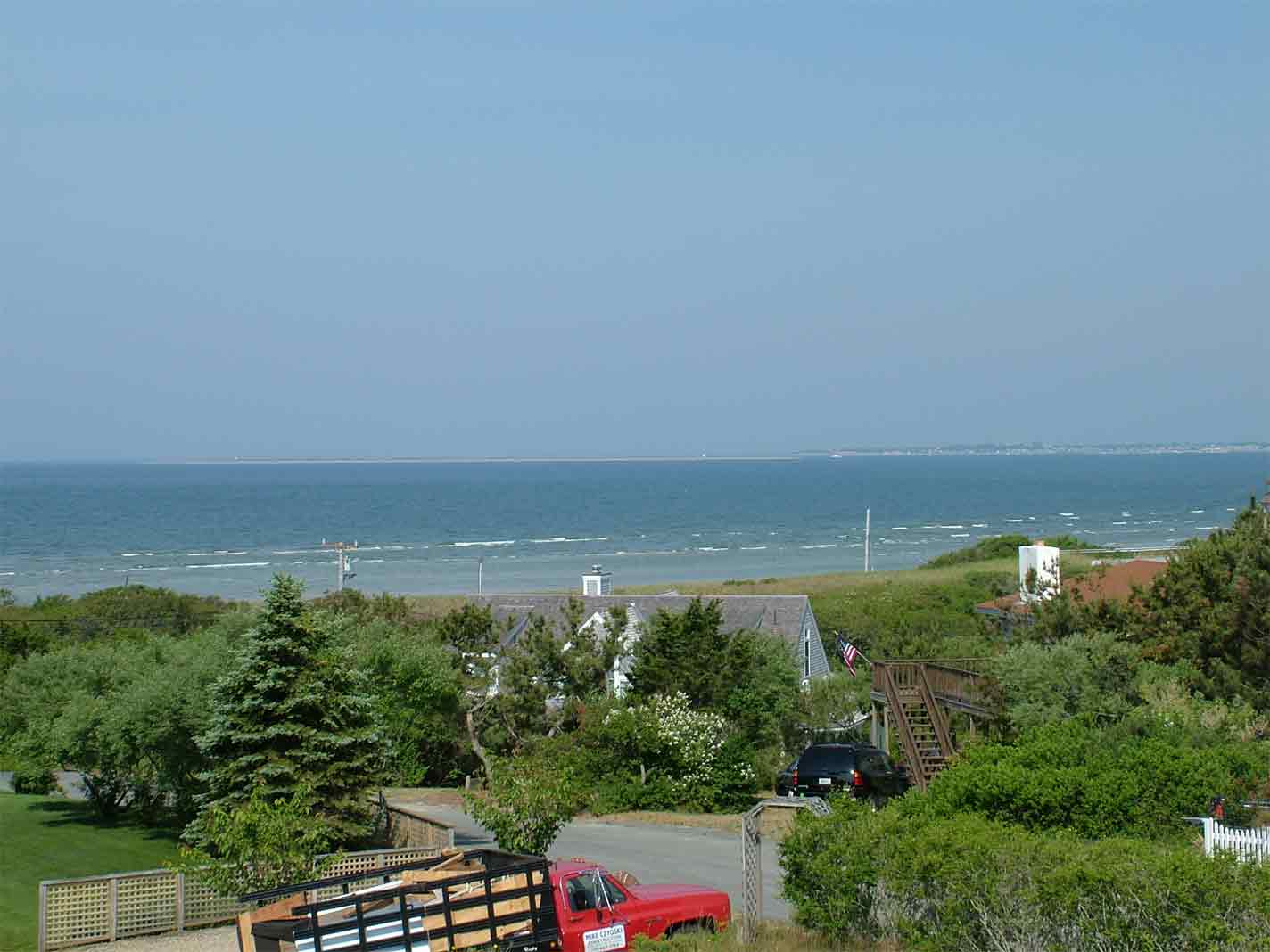 GREAT LOCATION: Quiet private road. 10 minute walk to beach. 10 minute walk to the shuttle to Provincetown, National Seashore Beaches, sightseeing and shopping! (No crazy driving or finding a place to park!) 3 minute drive from/to Route 6A.
5 minutes to Highland Links Golf Course! (Alistair Cook once described Highland as "the most perfect example of the typical British or Scottish links in the United States.") and Truro Vineyards or Cape Cod.
SPECTACULAR VIEW: Watch whales, lobster and fishing boats and other bay activity from the large deck... and the lights of Provincetown and three Cape tip lighthouses at night.
HISTORIC AREA: Overlooking Pilgrim Pond (see aerial map) where the pilgrims stayed on
their second night in the new world.
More Photos and Information:
Top floor Pictures
Bedroom (main Floor) Pictures
Floor Layout
Location Maps
The neighborhood: Homes to our east (top pictures-we block their views) and north (bottom pictures)
Information:
Jim Downey

Binnacle Real Estate

508-246-0003

Rental Information:

July: $2450/week

August: $2450/week

June and September:$1350

October through May: Call

Or: Don
Other sites for more information:

CapeWeek: What's happening on Cape Cod and the Islands - from the Cape Cod Times.

Truro Town Profile .

Provincetown Banner homepage .

Weather information for Provincetown.

Cape Cod Times, Hyannis homepage ."Cape Cod's Daily Newspaper".

Cape Cod National Seashore .... it is all around us!

Cape Cod beaches are some of the best in the world!

WebCams!!

Commercial Street at Macmillian Pier in Provincetown.

Commercial Street at the Town Hall in the heart of Provincetown. Move this one around yourself!

Panorama of the Inner Harbor in Wellfleet.

Spiritus Pizza in Provincetown.

Cape Cod beaches are some of the most beautiful in the world.

Panorama of the Sagamore Bridge flyover.

Panorama of Bourne Rotary .

Scenic water view from the cupola at the Orleans Inn in Orleans.

Traffic

Cape Cod and Bridge Approach traffic report.


http:// descy.com

or http://descy.50megs.com/cape/capehouse.html